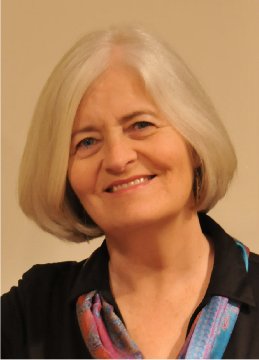 -- A Newsletter --
It's been two years since I wrote a new newsletter, so it will be a miracle if anyone checks this page for an update. That said, I apologize for leaving you somewhere on the way to Yorkshire. I will not finish my travelogue since the book that takes place in Yorkshire, Acts of Faith will be out later this year and you will have an opportunity then to read about some of the history, country house architecture, and landscape I experienced there.
The past two years have been very busy. Before I could finish writing about my trip to England, I went on a Viking River Tour of China. Before I travel to a new country, I like to learn as much of the language as I can, so I learned some Mandarin. I couldn't say much, but every bit I used was appreciated by the people I met. The trip was wonderful. We saw all the highlights: the Forbidden City, the Summer Palace, the Great Wall, the Terra Cotta Warriors, Beijing, Shang'hai,and the beautiful and fascinating Yangtze River. My choice was 1)stay home and write or 2) go see China. I think nobody will blame me for choosing 1.
Then it was back to England! Some dear friends wanted to hike the Cotswold Way. We were up for it, but when we saw that it was 12 to 13 miles per day with no sag wagon, just someone who would transfer our bags to a new hotel every night, I talked them into renting our own car and using the circular maps off the Cotswold Way website (plus some from their Automobile Association) to plan our own walks. That way, we could opt out of a long walk any day, and I was pretty sure I would need that. (See below for health excuses.)
We got the car at Heathrow, drove to Oxford for lunch and to walk around, then on to Chipping Campden where we stayed in a bed & breakfast. Chipping Campden may be my favorite Cotswold village. It's just too beautiful for words. We hiked up and down hill, over field and dale, mostly managing to follow the footpath signs, getting lost only once, but, boy, did we! We failed to turn somewhere, then kept trying to match the features we came across to the trail description. I was pretty sure we should enter this one open gate, only to find that the sign saying "Caution: Shooting in Progress" was for real. When the bullets started flying, we headed for a different hill. It was too late to go back, so we aimed for the village we saw below us, sure it was ours. The only problem was, we couldn't get to it. Fences continually blocked our way. In desperation, I'm afraid we trespassed and skulked into the village, only to find it was the wrong one, but good ol' England, ours was only about a mile and a half away. Every village had its horsepeople and children were getting their riding lessons. Saw lots of sheep and horses in the fields. Everything was very green and damp.
One big reason for not hiking the whole way was that we wanted to be able to visit country houses and notable gardens. The pickings for houses in this area is actually rather thin, but we enjoyed the National Trust properties very much and made full use of our membership. We had good ale with our lunches since we had earned it, and always stopped for tea. The best discoveries were Guiness cake at Rookery Farm Cafe (outside Broadway Tower), Squishy cake at the Plough in Ford, and salted caramel and chocolate in a pastry pot with whipped cream at the Swan in Broadway. You can only eat like this if you hike all day.
We tried to see as many villages in this area (all enchanting) before moving our base of operations to Minchinhampton. Minchinhampton is way up on a high plateau south of Stroud. I knew nothing about this area, but the Southern Cotswolds are completely different, except for the horses. This is one of 5 or so villages on the side of an enormous green owned by the National Trust. We were greeted by a herd of Highland cattle, slowly making its way through the village and fell in love at once, even though the village itself has less to offer in the way of shops and pubs for tourists. The people who live in this area are real "county" folks. There are some very good restaurants. Notably, Princess Anne's estate was visible from our B&B. We walked on the green, sharing it with cattle, horsemen, cars, golfers, and runners. It was like a gigantic park.
We finished our trip with our friends in Bath, only giving one very full day to this beautiful town, but we were very good at walking until we dropped, so not a moment was wasted.
Our friends rented another car and drove off for Scotland, while we headed west. I wanted to see Clovelly. I thought I had meticulously written down every turn required to get us through Bristol, but my vision cannot penetrate the spaghetti of A and B roads that converge in an English city, and we wasted at least 2 hours being lost in Bristol! If you decide to drive through there, be sure to get GPS. I was comforted to read in a Peter Lovesey mystery (Supt. Peter Diamond series) that the English can be as flummoxed by Bristol roads as us outlanders. By the time we got to Clovelly, it was so late that they were closing the ticket booth. This village is so picturesque and so over-loved that at some point they started selling tickets to it. The nice woman let us in for half price or something. We walked down to the tiny harbor and back up, and it is exquisite.
We hurried on down to Cornwall, (learning that England is bigger than it looks in some areas) where we stayed at a National Trust farm outside Boscastle. I wish we had had more time. We never made it to St.Ives, but we did go to Port Isaac, the real town named Port Wenn in the Doc Martin TV series. If you have not seen Doc Martin, it is one of the funniest TV shows you'll ever see. It's televised around the former empire, and pilgrims like us come from all over to see it. We knew they would not be filming in Sept, but it was fun to see it anyway. It's just a perfect Cornish village. We also went to Tintagel. The village itself is very touristy, but if you seek out the church, which overlooks the castle ruins, you find yourself in a stunning environment, with Celtic crosses marking graves in ancient gray stones, overlooking the impossibly constructed medieval castle which hovers on treacherous cliffs over a turbulent sea. Very romantic, but as it turned out, it really was impossible. The castle collapsed after only 50 years. This is supposed to be where King Arthur lived, and if you believe that, I will not take it away from you. But I learned who really built it and somebody needs to write a novel about him! If they haven't already.
On the way back to London, we stopped to see Montecute House, a magnificent house that was used for the Palmers' house in Sense and Sensibility. Fabulous collection of portraits from the National Portrait Gallery here, and the grounds are beautiful. In London, we stayed over the Fleet River Bakery at Lincoln's Inn, so more cake! We walked every day from dawn to bed time and I ached all over, but it was wonderful. Finally got to see the Sir John Soane's Museum, the most fabulous collection of stuff I've ever seen, including the beautiful Canalettos of London in the 1740s. I got to show my husband and friends the Church of St. Bartholomew the Great, my favorite in London. Spent a good day at the British Museum. Lots of other wonderful stuff.
So much for that trip. That was 2012. In 2013, it was time to have cataract surgery, followed by a total hip replacement. You would think that convalescence would be a good time to write, but it's not. It's hard to sit in a desk chair. Pain is distracting. Rehab is constant. So these are the excuses I promised above for not having my book finished last year. But I did get sufficiently rehabbed to go on a bike tour from Prague to Vienna in September! Beautiful trip. Prague is amazing, as everyone's said. I had not realized how many Art Nouveau buildings it has. We stayed in the magnficent Hotel Paris, which has intricately wrought copper ornamentation throughout. I'm glad I saw Prague after these beautiful buildings had been restored.
As I mentioned before, I do like to learn some of the language, so I crammed a course of Czech in. It was easier because I'd already learned some Croatian and they are very similar. Didn't get to speak much, but again, the little bit was appreciated by waiters and hotel clerks, even though they all speak great English.
So, that's some of what I've been doing since my last newsletter. I also have a new day job that takes up a great deal of time. I'm on the board of the Texas Lyme Disease Association, and even though I wish I could concentrate on my writing, this work is the most important thing I've done in my life. Again, the choice: 1) please myself and write or 2) help people who desperately need it and have no other sources of help. If they could find it any other place, I would write, but they can't, so I have to choose #2, no matter what it's done to my writing career.
I am now finishing my next Blue Satan mystery. This one has given me some real headaches. It's different to set a mystery outside of London. The research is much harder since there were no newspapers in York. I found some random academic articles, fortunately on the church in Yorkshire, and a history of the county in the 17th century. The rest I have pieced together from information gathered on my trip there, a few diaries, and a basic knowledge of what was going on in the rest of the country.
If you have stuck with me through the reading of this very long newsletter, I will reveal something about this book. To those of you who want to be surprised -- SPOILER ALERT!!!!!!!!
Blue Satan and Mrs. Kean finally get together!
The CDC has finally counted the number of diagnosed cases of Lyme disease in the U.S. and reported 300,000 new cases annually. This does not include the thousands of undiagnosed and misdiagnosed cases. This is a lot of people. Please find out how to protect your family from Lyme disease. You can read about Lyme Disease at LymeDiseaseAssociation.org or at the organization I founded Texas Lyme Disease Association.org.
And while I'm preaching, please check out my favorite causes, in case you want to join me. There's a link on the left of this page.